Rei
Jump to navigation
Jump to search
Former player of Lorna Dane - Phase 1, Clea Lake and Tandy Bowen. Rei became a Player Emeritus in February 2022 due to real life issues, giving up Tandy and Clea and putting Lorna on a one-year retirement.
About
Hi. I am Rei. She/Her. I've been RPing since 2004 and joined this beautiful site in 2012. Wow. Long time. Since then I picked up Tandy Bowen and Clea Lake, all are my babies. I like video games, knitting, bulletjournaling, writing plots, and hanging out with my kiddo, Squishy. When I am not doing anything fun, I am working or sleeping. I think of this site as my second home, the people I've meet are my brothers and sisters. I love them. So if you are reading this and haven't joined, do it.
Preferred Method of Contacting: Email
Phase 2
Socking
Phase 1
Socking
Feedback/Awards
- for adding of player bio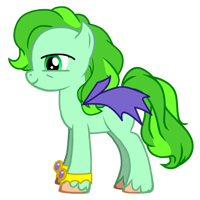 - for being one of the weekly summary volunteer compilers/posters.

- for updating her friendslists immediately upon being reminded.
---